July 12-17 | Grades 9-12
July 19-24 | Grades 6-8
July 26-31 | Grades 3-5
These week-long camps are packed with games and activities. Campers are challenged physically and encouraged spiritually through daily Bible studies, chapel sessions and Bible memorization. All activities and lessons are customized to meet the needs and abilities of each age group.
---
Dwight Smith, Youth Camp Evangelist
Dwight was born into a Christian home and at the age of five, he received the Lord Jesus Christ as his personal Savior. At that same time, God called him into the gospel ministry. It is Dwight's sincere desire to serve Jesus Christ through local churches and preach the gospel both in the United States and on the mission field. He intends to do so for the rest of his life. Dwight Smith has been a favorite at CRBC in the past and we are excited to have him back again this summer!
---
Jamie Jackson, Youth Camp Coordinator
Jamie grew up in a godly Christian home. Constant exposure to preaching, as well as fellowship with Great Men of the Faith, inspired him to serve Jesus Christ. The Lord has placed the burden in his heart to see true revival come to America through the preaching and teaching of the Word of God. In the fall of 2015, he began traveling, preaching, teaching, and trying to just be a blessing to churches, all the while making them smile. He has a special heart for the youth of our country. He is no stranger to CRBC and we are looking forward to having him back again this year!
---
Read Camp Rules and Guidelines
Register for Youth Camp
Click here to download Camp Registration Form
Contact Camp Director for more information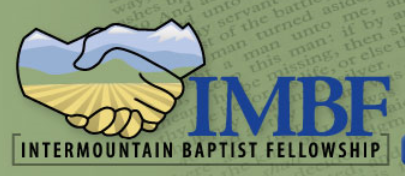 Castle Rock Baptist Camp is a ministry of the Inter-Mountain Baptist Fellowship.